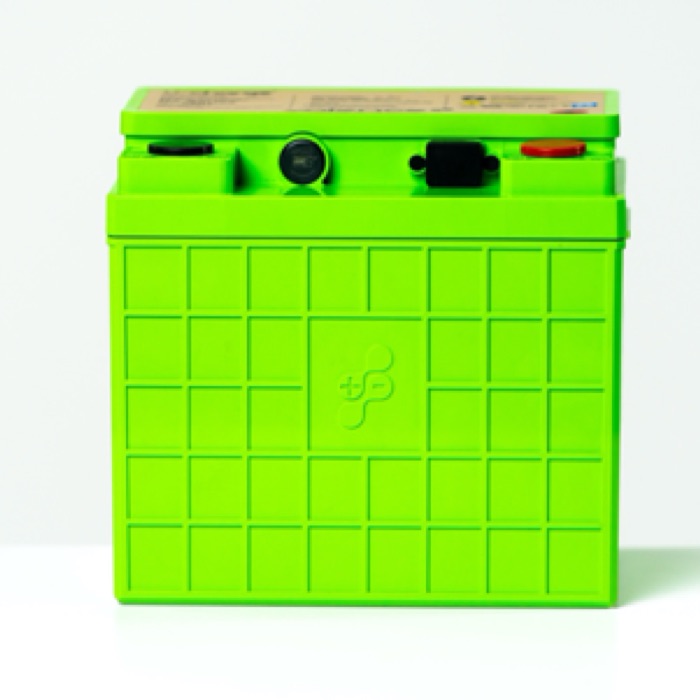 U-Charge RT – 'Plug 'n' Play' Cobalt-Free Battery with Internal BMS
The U-Charge® RT module is a 'plug-and-play' replacement module for lead acid applications typically requiring longer run time, zero maintenance, reduced charge time and high frequency operation readiness.
The U-Charge® RT series offers built-in automatic protection and an optional State of Charge indicator (Battery Discharge Indicator) and can be put in systems up to 48V. At less than half the weight of a comparatively sized lead-acid battery module, the U-Charge RT offers 70% more runtime and is increasingly being used for applications that are restricted by lead acid battery limitations and replacement down time.
Medical Cart
Industrial Floor Cleaner
Automated Guided Vehicle
Small Personal Vehicles
Robot and Autonomous Vehicle
Built-in automatic protection for over-charge, over-discharge and over-temperature conditions
No battery management system required
Series connection up to two (2) batteries (48 V)
Intra-module balancing
LED battery status indicator
Maintenance-free
Flame retardant plastics
Thousands of cycles, under normal conditions
Can be charged using most standard lead-acid chargers
Optional battery discharge indicator (U-BDI) for SOC display and fault indication
Specifications

U1-24RT

Nominal Module Voltage

25.5 V

Nominal Capacity (C/5, 23°C)

20 Ah

Weight (approximate) kg

6.4 kg

Weight (approximate) lbs

14.3 lbs

L x W x H in Millimeters
L x W x H in Inches
(Dimensions incl. Terminals)

197 mm x 131 mm x 183 mm
7.8″ x 5.1″ x 7.2″

BCI Group Number

U1R

Terminals, Female-Threaded

M6 x 1.0

Specific Energy

80 Wh/kg

Energy Density

110 Wh/l

Standard Discharging @ 25°C:
Max. Cont. Load Current
Peak Load Current (30 sec)
Cut-off Voltage


30 A
60 A
20 V

Standard Charging:
Charge Voltage
Float Voltage
Recommended Current
Charge Time @ C/2*


29.2 V
27.6 V
10 A
2.5 hrs

Part Number

1005997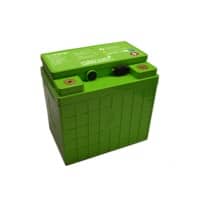 U1-24RT
25.6 V | 23 Ah | 6.4 kg | PN# 1008898
U-Charge RT Peripherals ensure optimum performance, monitoring and control of battery modules.
RT Battery Discharge Indicator
The BDI can be used with the U-Charge RT battery modules to show State of Charge/"Fuel Gauge" and any fault conditions.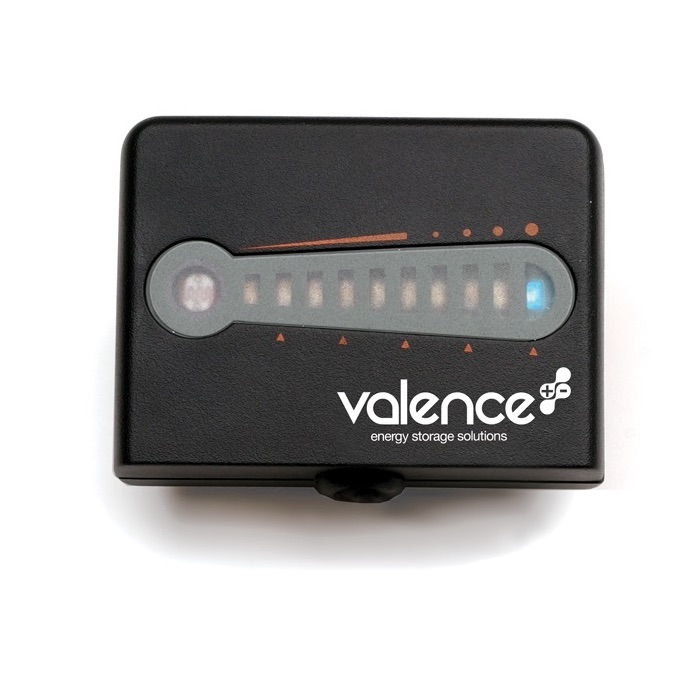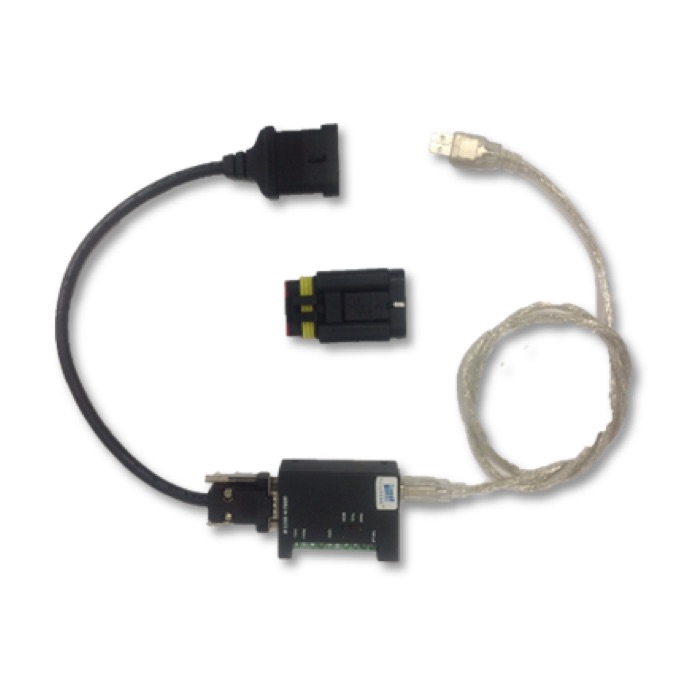 The Diagnostics ToolKit enables a user to view individual cell voltages and temperatures within each module, as well as the ability to put the module into sleep mode for storage situations.
Comparing U-Charge® LiFePO4 to lead-acid:
U-Charge RT Lithium Iron Phosphate (LiFePO4) modules have considerably greater energy density making them particularly suitable for numerous applications. LiFePO4 is considered safer, less toxic, and more energy efficient with significantly longer cycle life.
Compared to Lead Acid
Commonly used in starter batteries for internal combustion engine (ICE) vehicles Lead Acid is normally a low-cost secondary battery, composed of a lead-dioxide cathode, a sponge metallic lead anode and a sulphuric acid solution electrolyte. The heavy metal element makes lead acid batteries toxic and improper disposal can be hazardous to the environment.
Disadvantages of lead acid batteries include:
Failure between several hundred and 2,000 cycles
Comparatively low energy density,
Long charge time
Careful maintenance requirements
Certifications for U-Charge RT batteries
U1-24RT Certifications:
FCC Class B, CE, IEC 62133, IP56, UL 1642 (cells only), UL 2054, RoHS
Module Container/Cover: flame retardant ABS/PC material (compliant to UL 94-V0, UL 94 5VB & L.O.I 32% ISO 4589 and ASTM D2863)
U-Charge RT batteries shipping classification: UN3480, Class 9