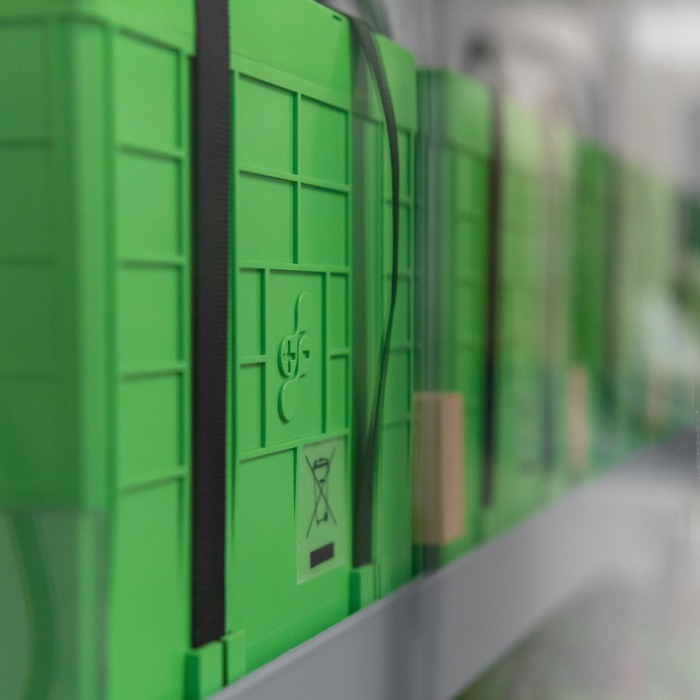 The U-Charge XP®series is a family of 12, 18, 24 and 36 volt battery modules, available in a variety of capacities, to be used as the building block of a larger energy storage system by assembling in series or parallel.  The modular approach allows for flexible configurations to match almost any voltage and capacity requirements.  Prototype systems can assembled faster than any time previously, therefore reducing project development time and decreasing non-recurring engineering (NRE) expenses.
U-Charge XP® batteries incorporate safe lithium iron phosphate (LiFePO4) offering intrinsic safety with twice the run-time and 70% the weight of similarly sized sealed lead-acid batteries.  The U-Charge series offers energy storage solutions in standard battery sizes (per the Battery Council International) for a wide variety of applications.  They have been successfully used in commercial vehicles such as EV buses, delivery trucks, port tractors, and marine vessels.  XP modules are now being considered for new markets such as material handling, mining equipment and energy storage systems.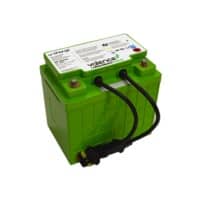 U1-12XP
12.8 V | 45 Ah | 6.4 kg | PN# 1008897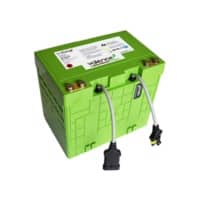 U24-12XP
12.8 V | 118 Ah | 16.3 kg | PN# 1008956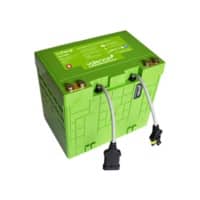 U27-12XP
12.8 V | 144 Ah | 19.2 kg | PN# 1008773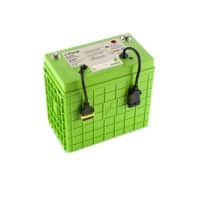 UEV-18XP
19.2 V | 75 Ah | 14.9 kg | PN# 1008854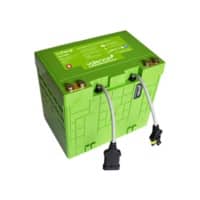 U24-24XP
25.6 V | 59 Ah | 16.3 kg | PN# 1008684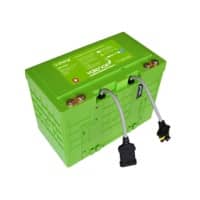 U27-24XP
25.6 V | 72 Ah | 19.2 kg | PN# 1008685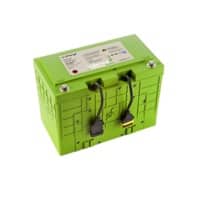 U27-36XP
38.4 V | 50 Ah | 18.7 kg | PN# 1008847
Our battery modules are energy storage devices that can be configured in a variety of ways to meet the particular requirements of an application. To do so requires a properly configured Battery Management System (BMS) for the system parameters and contactors. Generic or non-Lithium Werks BMS units are not suitable for use with U-Charge batteries. For safety reasoning, configuring of a BMS needs to be performed by Lithium Werks or its authorized reseller. We do not support Valence products that have not been purchased directly from Lithium Werks, Valence, or through an approved reseller.