LITHIUM ION 18650 ENERGY CELL
UNRIVALLED ENERGY & POWER DENSITY
Lithium Werks' 18650 cells are capable of delivering high power and high energy due to their use of lithium iron phosphate battery technology.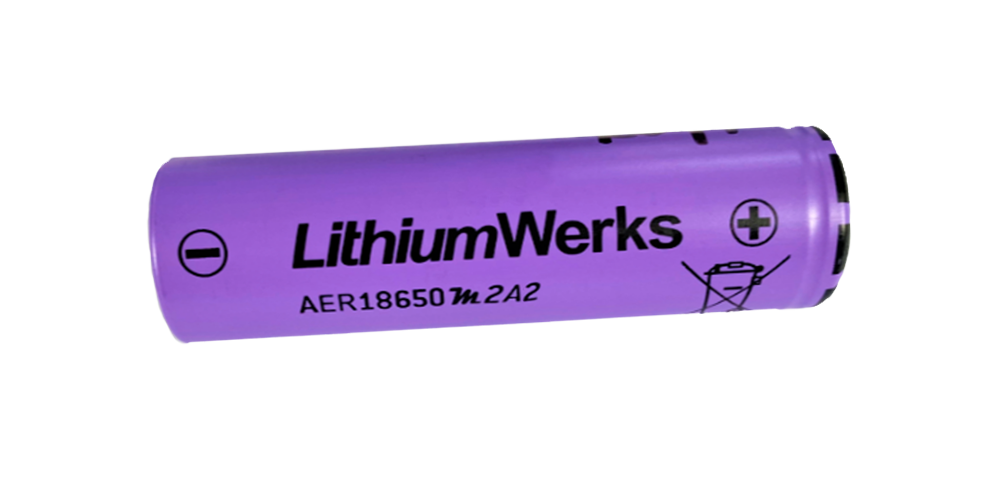 AER18650m2A2 Energy Cells
Lithium Werks' Lithium Iron Phosphate battery technology offers thermal-stable chemistry, faster charging, consistent output, low capacity loss over time, and superior total cost of ownership (TCO).
Based on lithium iron phosphate chemistry (LiFePO4), the cells are inherently safe over a wide range of temperatures and conditions. Whether the application requires outstanding cycle life or stable float reliability, the Lithium Werks' 18650 cells are suitable for a wide variety of of industrial, motive, marine, medical, and stationary applications.
Our lithium iron phosphate chemistry (LiFePO4) provides the foundation for safe systems while meeting the most demanding customer requirements. Multiple layers of protection are employed at the chemistry, cell and system level to achieve an energy storage solution with superior safety and abuse tolerance compared to metal oxide lithium-ion chemistries.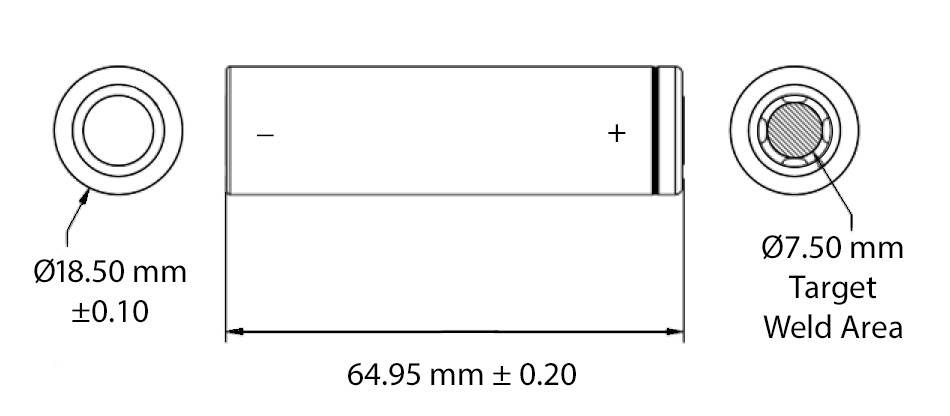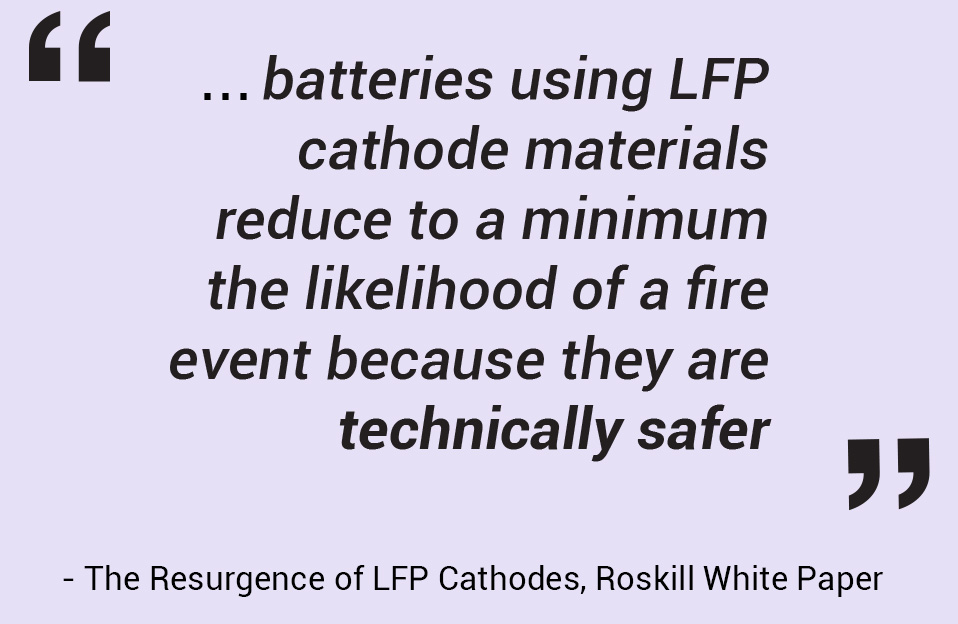 Benefits of LFP Energy Cells
Energy LFP cells can be fully charged to 100% without causing accelerated battery degradation. 
The phosphorus-oxygen bond in LFP cathode greatly reduces the release of oxygen, which reduces the opportunity to propagate into a thermal runaway, making LFP much safer than metal oxide cells. 
LFP cathode is made from earth abundant materials making this technology more ecofriendly and price stable. 
LFP Energy cylindrical cells have higher gravimetric and volumetric energy densities, are chosen for longer duration applications, and have excellent safety characteristics i.e. long life, high cycle life, and improved total cost of ownership.
LFP Energy cells are designed for high charge/discharge C-rates, shorter duration applications, and maintain extreme safety characteristics, long calendar life & high cycle life applications, and are the best total cost of ownership.  
Telecom Applications
Energy Storage Applications
Material Handling
Medical Devices
Marine
Robotics
Electric Vehicles
Industrial Equipment
Electrified Mobility Devices
Aviation/Aerospace
Nominal Ratings
Voltage
3.2 V
Capacity @ C/5 Typical (Min)
1.8 Ah (1.7)
Energy
5.76 Wh
Specific Energy
144 Wh/kg
Energy Density
337 Wh/L
Impedance (1kHz ACIR)
< 20 mΩ
Cycle Life at 0.5C/0.5C, 100% DOD
> 4000 cycles
Discharging
Max. Continuous Discharge Current
5.4 A (3C)
Max. Pulse Discharge Current (10s)
18 A (10C)
Minimum Voltage
2.0 V
Temperature
-20°C to 60°C
Charging
Recommended Charge Voltage
3.6 V
Recommended Charge Current
≤ 0.9 A (C/2)
Max Continuous Current, >10 ºC
2.7 A (1.5C)
Terminate Charge @ 3.6 V
< 36 mA
Float Voltage
3.5 V
Temperature
0 ºC to 60 ºC
Storage
Storage Temperature
-30 ºC to 70 ºC
Mechanical
Diameter
Ø18.5 +/- 0.1 mm
Length
64.95 +/- 0.2 mm
Mass
42.8 +/- 1.0 g
Certifications
Transportation
shipped @ ≤ 30% SOC
UN 3480 (UN38.3)
Safety
UL 1973, IEC 62620 *pending early 2024 
Part Number 320749-001